Cup of Té
Regular price
Sale price
$14.00 USD
Unit price
per
Sale
Sold out
A refreshing cup with a little zing and a little pop of citrus. Warming spices and citrus come together in this new must-have.
Tea Benefits Include: 
- Improves Cognitive Health
- Good For Your Heart Health


Ingredients: Organic Ginger, Organic Turmeric, Organic Licorice Root, Organic Lemongrass, Organic Orange, Organic Lemon Peel
Caffeine Free
(Approx 40 cups of tea per 100g)
Certified Organic & Natural
Brewing Temperature: 212°F/100°C
Brewing Time: 4-6 minutes
*manufactured in a facility that processes tree nuts 
Share
View full details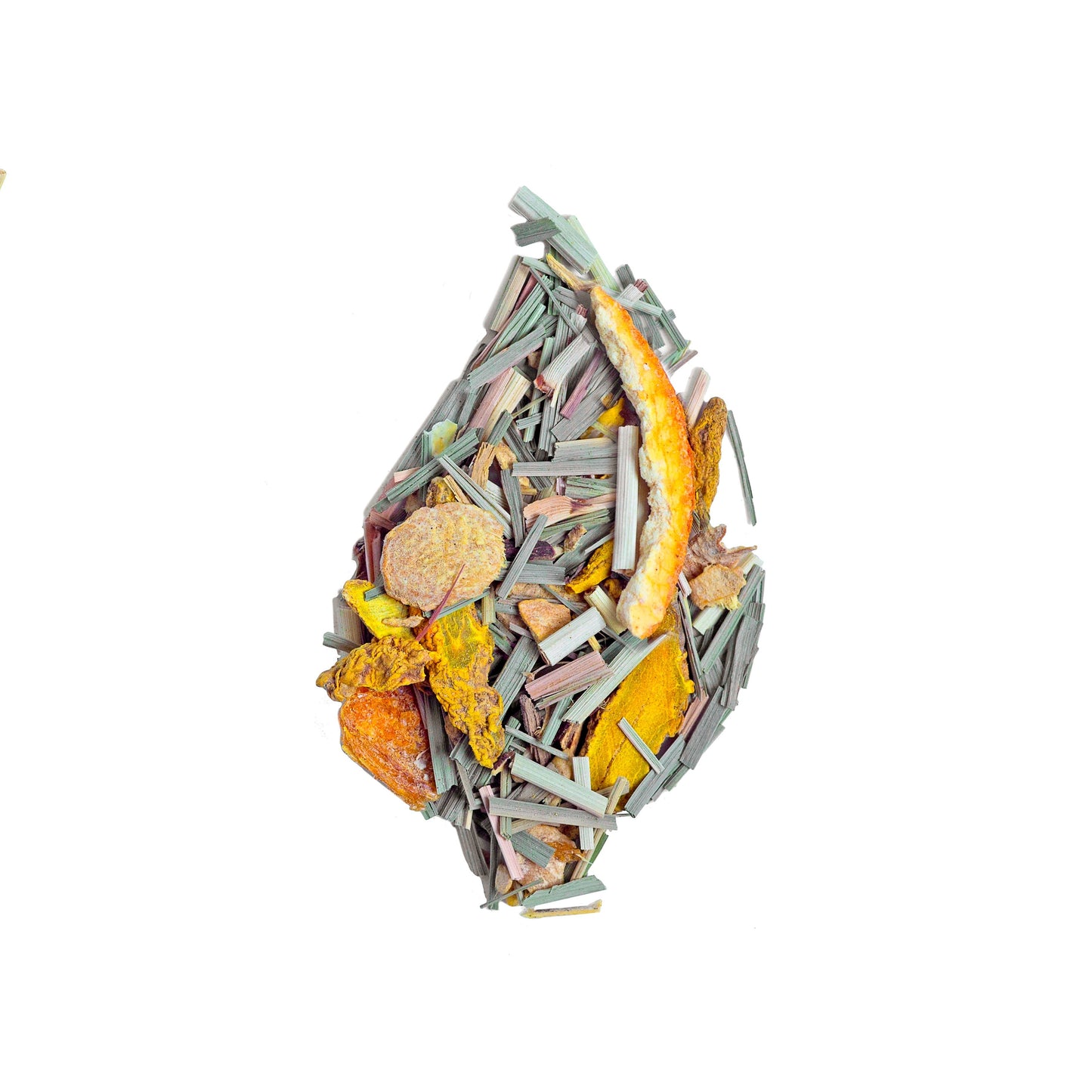 Wonderful & refreshing tea!
I love this tea! I have been drinking organic turmeric tea for a few years but this citrus tea has completely elevated my tea drinking experience. Each cup is a wonderful, decadent tea drinking experience. I highly recommend this tea!
Love my Cup of Té
I love the tea! I love the mug! I love the philosophy of the company!
This tea is wonderful for the senses and for your body!
I have been drinking organic turmeric tea for several years to help reduce joint inflammation. This tea is pure luxury and a delight to enjoy! It smells wonderful and takes even better than I could imagine. Grateful to have discovered the quality teas offered here, I highly recommend!
Golden Earth
This tea is the perfect marriage between citrus & turmeric! I love zesty flavours fresh on the palate that you get with this blend and yet you feel all the comfort of the turmeric too. Feeling my body decompressing after a cuppa is the golden ticket with this flavour.
Amazingly delicious.
I've been drinking Golden Citrus tea for a few years now. I've very much enjoyed the tea. Amazingly delicious.