Cup of Té
Regular price
Sale price
$15.50 USD
Unit price
per
Sale
Sold out
This majestic rainbow luxury loose leaf tea infuser is made with rust-proof stainless steel that will shine and sparkle for years to come. The ultra-fine mesh allows tea flavor to flow freely without leaving grit or little leaves in the bottom of your cup. Plus, the luxe lid doubles as a coaster for mess-free steeping and sipping.
Curved top fits most cups
Perfect for small and large tea leaves
Stylish lid doubles as a coaster
Share
View full details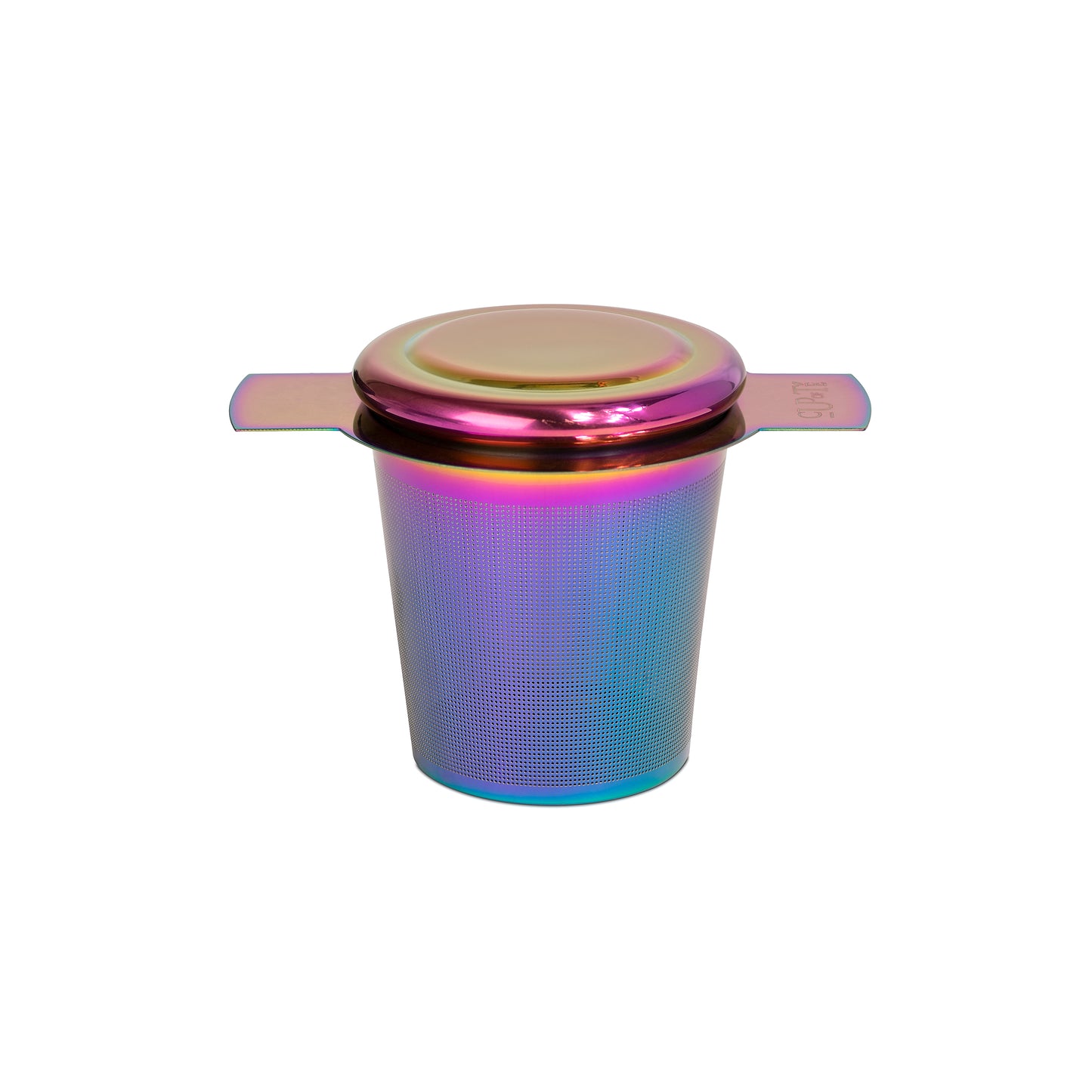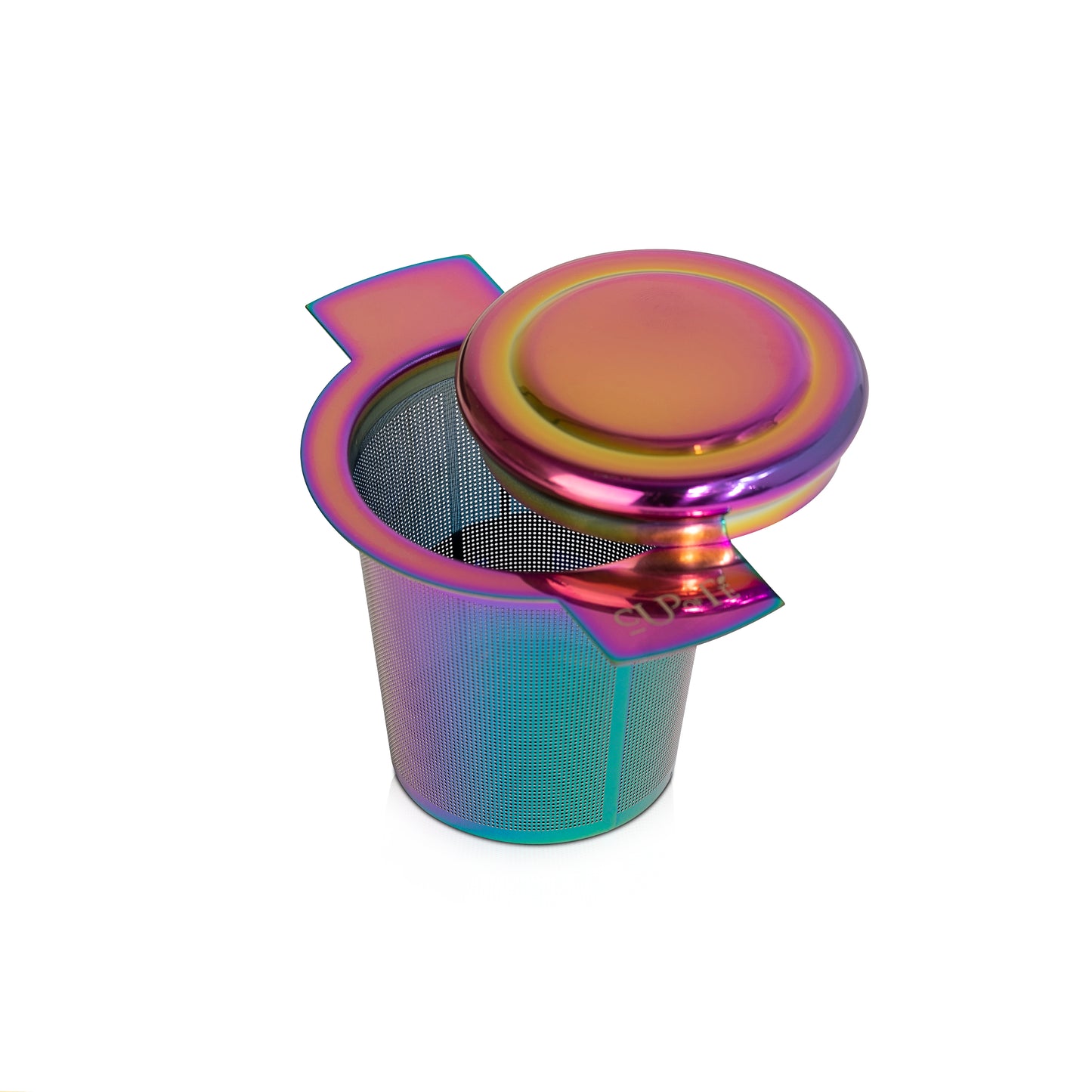 Excellent infuser -- better than the rest
I have used all sorts of styles of infusers: silicone "tea bags," traditional metal mesh devices of many types, tea pots with built in infusers. No matter what, I would get the surprise grit at the bottom or floating detritus OR the infuser was ineffective and the tea would end up weak. I bought this without much hope and I have to say I love it! The tea steeps perfectly and there is no surprise throat-tickling grit at the bottom of my cup (which is always fun to discover on the drive to work, cough cough). It is a really great product!
Holds up to daily use
Have been using daily for the past 3 months and it hasn't lost its rainbow! Perfect sized infuser for all the lovely loose leaf teas offered here.
Love it!
Perfect. The Rainbow color is really lovely. The top is perfect for the setting the infuser aside after steeping.
Helpful Tool
This infuser made it so much easier to steep and enjoy the great tasting teas. Also got one for my mom to make her tea drinking easier to!