Cup of Té
Regular price
Sale price
$15.50 USD
Unit price
per
Sale
Sold out
The wellness and anti-aging tea your body has been craving! We at Cup of Té understand that not all teas are created equal, and that goes extra for our propriety Organic Herbal Tea blend Purple Butterly. This bold and earthy tea is loaded with antioxidants thanks to the Organic Butterfly Pea Flowers that steeps a gorgeous blue on its own, but with Organic King Tut Lemonade steeps a rich purple that is its namesake.  For your next party trick add lemon juice to lighten and change this magical teas colors to your desire!
Ingredients: Organic Butterfly Pea Flower, King Tut Lemonade
Tasting Notes: Earthy, Healthy, Strong
Caffeine Free 
(Approx 40 cups of tea per 100g)
Organic & Natural
Brewing Temperature: 212°F/100°C
Brewing Time: 3-5 minutes 
*manufactured in a facility that processes tree nuts
Share
View full details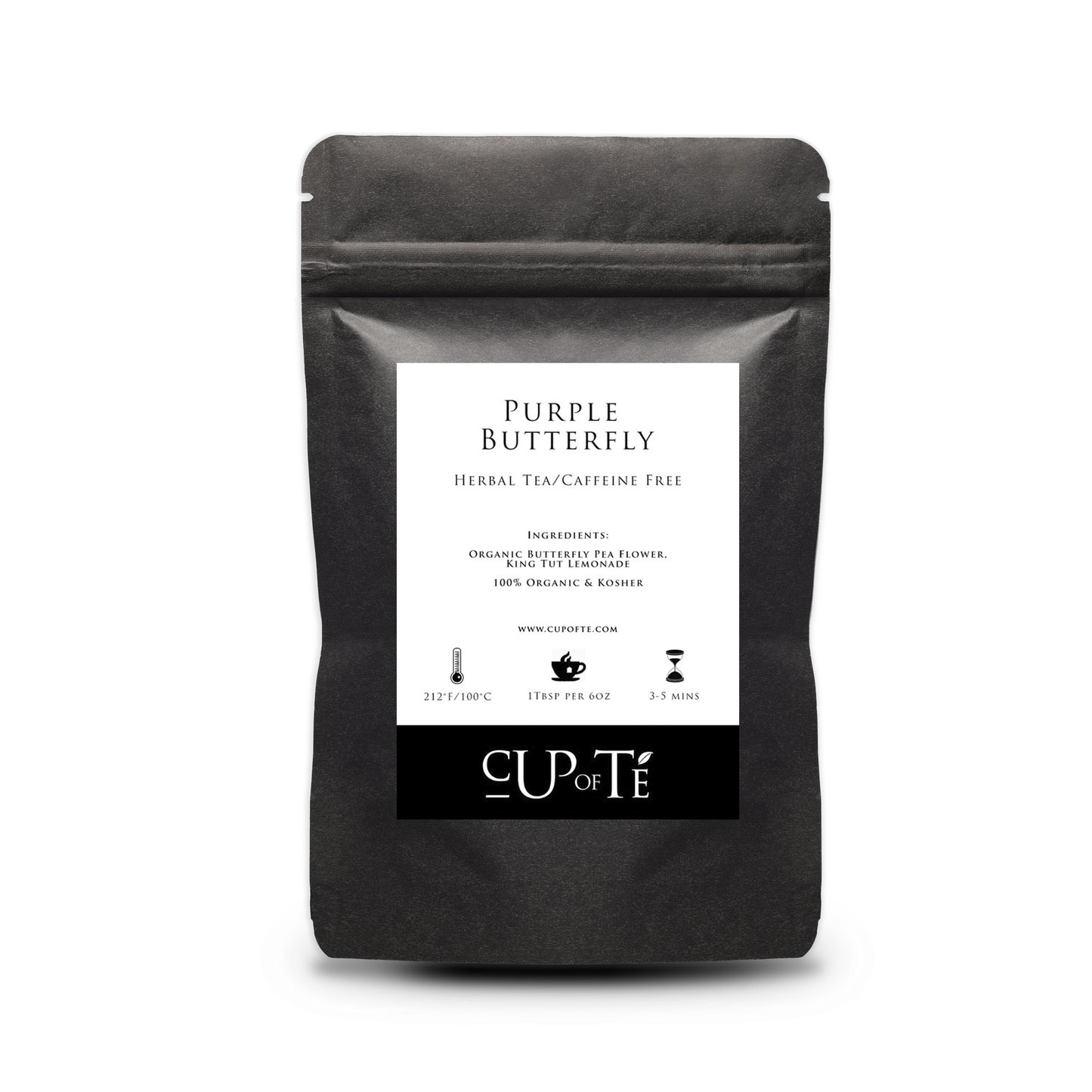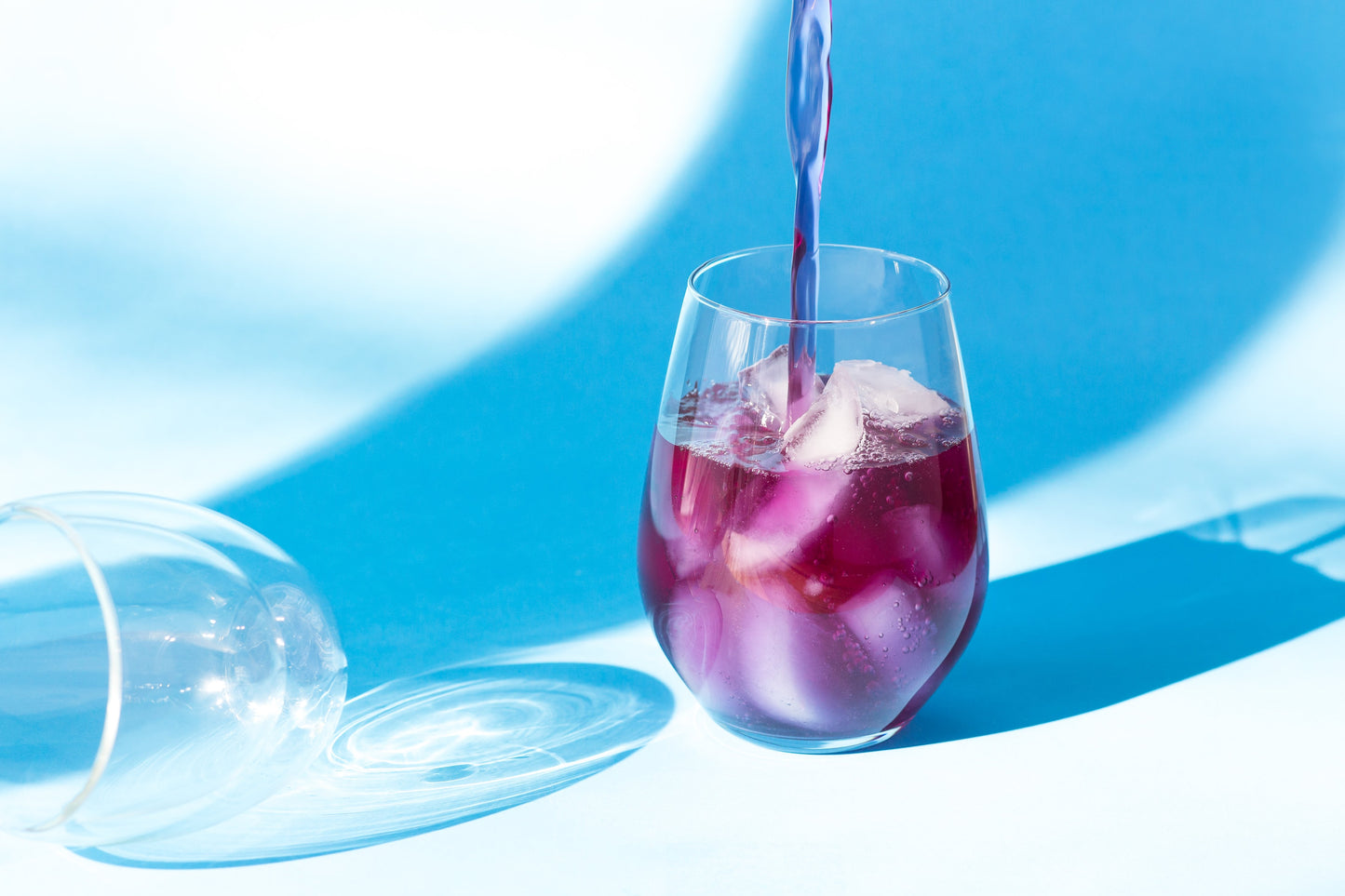 If you haven't tried...treat yourself!
Magical color and even more magical with a squeeze of lemon or lime! The acid changes the color - a property of the butterfly pea flower. The is tea is backed by the king tut lemonade that balances the sweetness. Makes a great drink for sipping in the evening warm or making an ice tea for refreshment during the day.
Calmness in a cup
A delightful tea that turns my water into my favorite color: purple! The leaves themselves are beautiful. Made from butterfly pea flower and King Tut lemonade, this is a simple, sweet, calming blend. The aroma and taste are perfect for relaxing away the evening.
Really awesome tea to enjoy or show off - beautiful colour!
This is such a cool tea! I love to enjoy it on my own, or with friends to show off ;) It can also be used in mixed drinks for those long days! Tastes both good iced and warm!
Soo happy - lovely tea, lovely color!
I previously purchased the black tea sampler for a friend, and he was incredibly happy with it, and his birthday was recently, so I ordered this for him. It arrived speedily, and we couldn't be happier. He used a french press to steep it and made it hot - and it was a lovely eldritch purple color while steeping, and it was absolutely gorgeous. It's one of those teas that just smells like a garden but also very faintly lemony, and it's REALLY purple, which is a big plus! When he actually poured it it was this gorgeous wildflower purple shade, and it was really delicious. It's a dryer tea, but it also tastes really smokey and lemony. He says, "I think they were onto something when they showed this iced and with alcohol but it tastes VERY good hot too." Anyway, two big thumbs up.
I AM IN LOVE
So I bought this not really know what it would taste like. Still can describe it but I love it. I should have bought a larger size. It is delicious and beautiful. I have only drunk it hot because it is cold here. However, I know it will be great chilled in the summer.